Shooting champions in school national games, organised by the School Games Federation of India (SGFI), will not make it to St Stephen's College under sports quota. However, certificates from the same body for other sports such as basketball are being considered by the college. The college has said it will only accept certificates from the International Shooting Sport Federation (ISSF), and added that only those who have scores of over 90% in air rifle and 85% in air pistol, out of 400, will be considered for certificate verification.
For admission under sports quota, the college first verifies the certificates as per the DU policy. The DU policy for certificate verification states that marks will be awarded for securing position and participation in national school games. The authority which issues certificates for these games is the SGFI. Only those candidates shortlisted on the basis of certificate marks are called for trials, after which they are called for interviews. There are 30% marks for academic merit (15% for interview and 15% for Class XII score). The remaining 70% is divided into 28% for certificates and 42% for sports trial.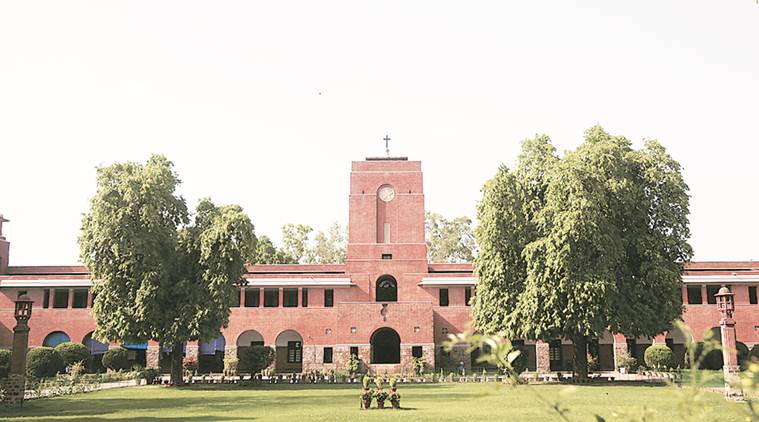 Being a religious minority college, St Stephen's follows its own admission policy. The president of the Action Committee — an umbrella body of public schools in the city — has written to the Minister for Sports and Youth Affairs Vijay Goel, seeking his intervention, as SGFI is a ministry-recognised body. "Many students are facing problems on account of the discriminatory policy… The policy adopted by the college is in contravention with DU's policy. It is our request to you to kindly take up the matter urgently so that we can save the students from gross injustice…" said the letter from S K Bhattacharya, president of the committee.
However, college authorities said, "The college has been following this rule for several years. To get quality shooters, we have a cut-off. We have no problem in considering the SGFI certificate if they give a score, like the ISSF. We have been conveying this to them for four years but to no avail," said S K Chakravortty, chairman of the sports admission committee. About 30-35 students have been affected by this policy.
The shooting trials are scheduled for June 24. "It is so surprising. Certificates by the same body apply for basketball, but not for shooting. The college told us they have an autonomy for their admission process. Why can't they have same rules for all? This is serious misuse of autonomy," said Jyoti Arora, a parent whose daughter has certificates from SGFI. She has also written a letter to the principal of the college and DU Vice-Chancellor Yogesh Tyagi regarding the matter.